In magic, label the nodes you want irsim to see. In this exapmle, the magic labels were, in1, in2, output, Vdd, and GND.
In magic, type ext to extract your design into an ext file.
In unix, type ext2sim&nbsp file.ext,
to create a sim file (file.sim).
start irsim by typing;
irsim scmos100.prm&nbsp file.sim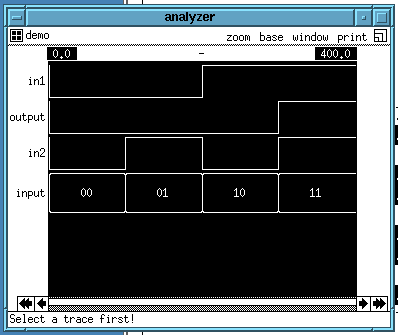 Figure 1 Irsim analyzer window showing simulation of a 2 input AND gate. The pull down menu base can be used to change the labels on the vector, input, from binary to oct or hex.