Micheal J. Nunnery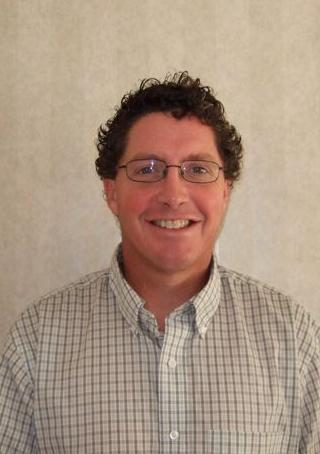 Michael J. Nunnery

CPO - Owner, Nunnery Orthotic & Prosthetic Technologies, LLC
In 1995, Mike Nunnery launched Nunnery Orthotic & Prosthetic Technologies, LLC a unique company that specializes in custom orthotic (braces) and prosthetic (artificial limbs) devices as well as participating in rehabilitative care in nearby hospitals and hospital clinics. With close to 25 years of experience in the field and 14 years in his own practice, Mike has grown and developed a successful company that clients seek out for its unprecedented individual care and attention.
Prior to opening a private practice, Mike served as a staff clinician, a clinical coordinator, and branch manager at Newington O & P Systems in both Norwalk, CT and Warwick, RI, and previously as a prosthetic practitioner at Biotech Industries in White Plains, New York.
Early on Mike wanted to apply his skills and knowledge outside the office. In 1994, Mike's dedication to helping others lead him to Bosnia to provide prosthetic care to war victims. Upon his return, in response to what he saw, Mike co-founded "Life Mission, Inc.," a nonprofit organization developed to provide medical relief to foreign countries in need. With the same outreach in mind, he channeled his efforts locally in 2001 and incorporated "First Swing Rhode Island," a nonprofit organization developed to help physically challenged individuals enjoy and excel at golf.
Memberships and affiliations include:
American Academy of Orthotists and Prosthetists (AAOP)
American Orthotic & Prosthetic Association (AOPA)
America Board for Certification (ABC) ¨C Board Certified Orthotist/Prosthetist
State of Rhode Island Licensure ¨C Certified Orthotist/Prosthetist
Amputee Coalition of America (ACA)
Rhode Island Society of Orthotists & Prosthetists (RISOP) - Charter Board Member/Treasurer
In addition to the many clinical positions he has held in the medical industry, Mike presents an Orthotic & Prosthetic Lecture Series at the University of Rhode Island's Physical Therapy Program and Community College of Rhode Island's Physical Therapy Assistant Program. Mike also opens his facility and lab for onsite educational field trip opportunities to local schools to teach children how to focus on physically challenged individual's differences rather than handicaps or disabilities.
Mike received a BS in Biology from the University of Bridgeport and graduated from NYU's Post-Graduate Medical School in the Prosthetic/Orthotic program. Mike lives with his wife, a pediatric physical therapist and triathlete, and their five children in Saunderstown, Rhode Island. His love for year round surfing, fishing, skiing, and in-door soccer keep him active and constantly looking to see how he can help others continue to enjoy their life long activities as well as embrace new ones.