Welcome to Orlando, FL!
Nicknamed "The City Beautiful," Orlando is a top choice for tourist and many international conferences. In this section, we briefly highlight some of the major area information to support the IEEE SSCI 2014 proposal.  
1.Weather in Orlando, FL.
Being located in the "Sunshine State," Orlando is famous for its warm weather, especially in December with an average temperature of around 70 °F (see the Monthly Averages temperature for Orlando, FL. Data source: The WeatherChannel: www.weather.com). As we propose to organize the IEEE SSCI in December 2014, this will provide a warm and attractive location for the conference!
2.Area and Culture Attractions
Orlando is also sometimes nicknamed "The Theme Park Capital of the World", including a wide range of culture and entertainment attractions. It attracts over 51 million tourists a year (with about 3.6 million international tourists), making it the most visited American city in 2009. The city is also one of the busiest American cities for conferences and conventions.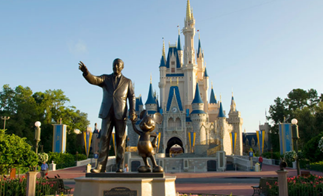 Here we highlight a few representative attractions in the area to support this conference proposal.
Walt Disney World Resort:  
The Walt Disney World is the world's most-visited entertainment resort, located in Lake Buena Vista, Florida. Covering 30,080 acres (47 sq mi), it is the home to four theme parks, two water parks, twenty-four themed resorts, two spas and fitness centers, five golf courses, and many other recreational and entertainment venues.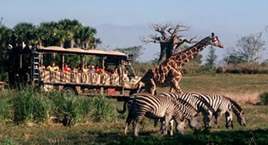 Here you can enjoy many interesting and exciting places/shows, such as the Magic Kingdom, Epcot, Disney's Hollywood Studios, Disney's Animal Kingdom, Typhoon Lagoon, Blizzard Beach, and Downtown Disney.
Universal Orlando Resort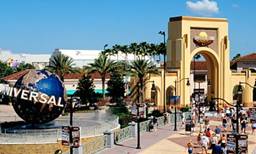 The Universal Orlando Resort, commonly known as Universal Orlando, is a popular attraction spot including two theme parks (Universal Studios Florida and Islands of Adventure), a night-time entertainment complex (Universal CityWalk Orlando), and others.
SeaWorld Orlando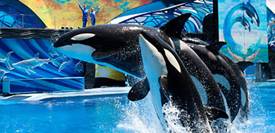 SeaWorld Orlando is a theme park and marine-life based zoological park. In 2010, SeaWorld Orlando hosted an estimated 5.1 million guests, ranking it the ninth-most visited amusement park in the United States. It offers roller coasters, rides, shows, tours, attractions and family-friendly activities for thrill seekers and animal lovers alike, can take you a one-of-a-kind journey to the wonders that exist beyond the oceans door.
Gatorland is a 110-acre theme park and wildlife preserve located along South Orange Blossom Trail in Orlando, Florida.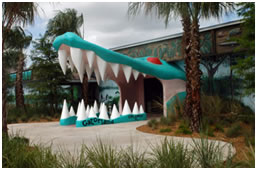 Named as the "Alligator Capital of the World," Gatorland features thousands of alligators and crocodiles, a breeding marsh with boardwalk and observation tower, reptile shows, aviary, petting zoo, swamp walk and educational programs.
John F. Kennedy Space Center
Orlando is also close enough to the famous John F. Kennedy Space Center (KSC), which is the United States launch site that has been used for every NASA human space flight since 1968. Its Vehicle Assembly Building (VAB) is the fourth-largest structure in the world by volume and was the largest when completed in 1965.  Come to KSC and enjoy an unforgettable experience with NASA missions!